DETECT – PROTECT – COUNTERACT:
Your end-to-end solution to​

Only Memcyco safeguards your business and your customers, with real-time defense during the critical 'window of exposure' – from the moment a fake site goes live until its takedown
Is your website currently under attack?

Get a free scan to find out.
The Devastating Impact of Website Spoofing Fraud
consumers reported a loss due to fraud in 2022
of consumers believe it is the brand's responsibility to prevent web spoofing
said they are less likely to accept calls or texts from such brands.
of cybercrime in the USA stems from brand impersonation
of consumers would stop engaging with a brand online after an attack
on average, the cost of recovering from the costliest attack
said they would simply lose trust in doing business with the original brand.
Hated by website spoofers, loved by your customers
Memcyco is the only brandjacking defense that doesn't waste time on searching for website impersonation attacks.
We simply know!


Brandjacking Detection & Prevention
Stop brand impersonation fraud from damaging your business
Stay ahead of fraudsters and protect your digital assets with real-time brand impersonation monitoring, alerting and protection. Gain unprecedented visibility into spoofing attempts that go undetected by domain registration and web scanners
Agentless End-user Protection
Safeguard your users from fraud
Prevent your end-users from falling victim to brand impersonation scams with an impostor site alert that appears when users access cloned or spoofed versions of your website.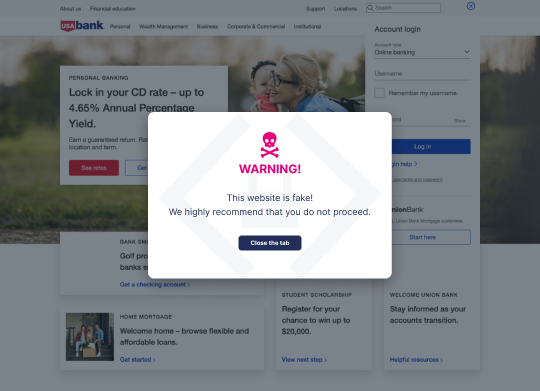 Foster user trust on every visit to your website
Show a forge-proof authenticity watermark to every website visitor, proving that the content they're seeing & interacting with is genuine and safe.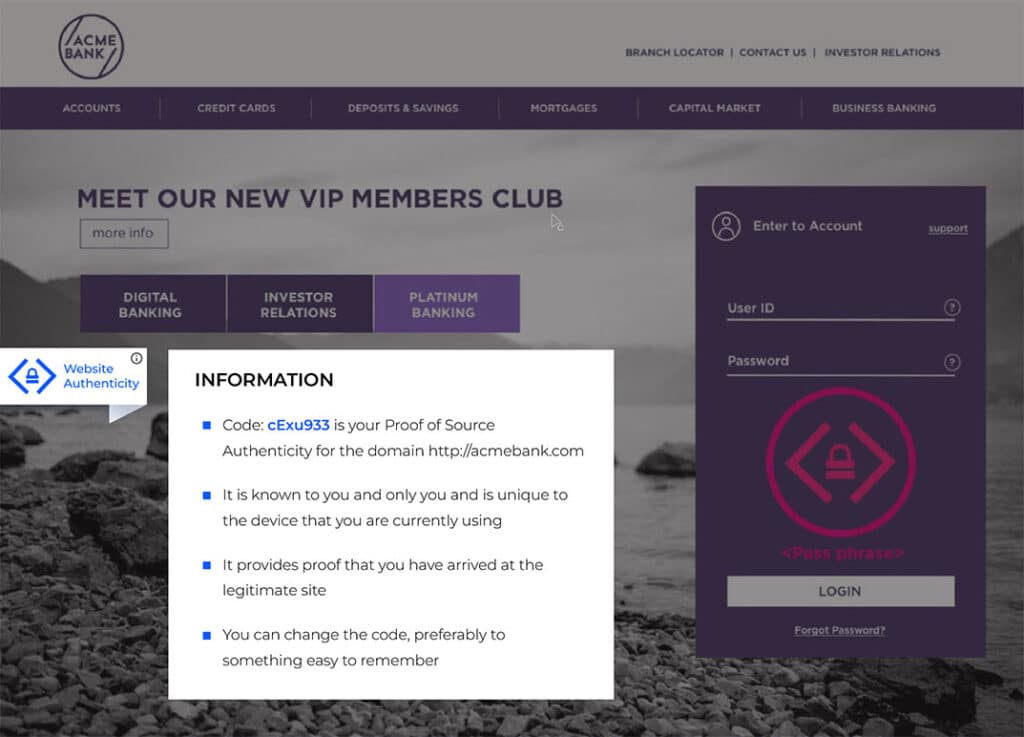 Safeguards the critical
window of exposure 
Protects
its customers AND their customers

from website spoofing attacks
Enables
real-time detection

of fake sites
Provides
detailed forensics

on the attack magnitude, the attacker, and the targeted victims
Delivers innovative and
unique mitigation techniques 
Increases
digital trust

and delivers

proof of website authenticity