Imagine this scenario: A loyal customer urgently needs a product they've bought from your business before. The customer goes to their favorite search engine and looks for the product. But unbeknown to them, a threat actor has impersonated your domain with an exact copy of the website and paid for prominent advertising positions in the search engine. 
The customer doesn't think twice about the site's authenticity and clicks through to the impersonated domain, where their credit card details are stolen. This scenario is not uncommon—brand impersonation is rising. A March 2023 survey by YouMail found that 78% of respondents had been targeted by this scam. 
So, what can you do? The answer lies in domain takedown services, which equip you with the resources and technology needed to identify spoofed domains online and get them taken down fast. 
In this post, we'll take a closer look at domain takedown services and highlight the top ten services to consider for your organization's protection. 
What is a Domain Takedown Service?
A domain takedown is a service offered by various cybersecurity companies in which they deactivate and disable domains that are involved in malicious activity. When a domain is identified as malicious, a domain takedown service works with the relevant authorities, service providers, search engines, and other stakeholders to remove it from the internet. 
Domain takedown services are important because threat actors regularly impersonate or spoof brands to lure unsuspecting users to fake websites. These services protect brands, their reputations, and visitors from impersonated/counterfeit sites by taking swift action against malicious domains to reduce the risk of malware infection, fraud, or data theft.
Benefits of a Domain Takedown Service
The benefits of domain takedown services include the following:
Reducing financial losses from

online scams and fraud

Decreasing your company's

attack surface

Protecting your brand's reputation

Proactive security that stops attacks before they target your customers or employees

Leveraging the service provider's expertise, technology, and relationships with global domain registrars and hosting providers to save resources
5 Key Features of a Domain Takedown Service
Domain takedown services vary in their specific offerings, but there are several key features and abilities worth looking out for in a modern service:
1. Comprehensive Threat Intelligence
A good domain takedown service should have access to extensive threat intelligence data to identify potentially malicious domains in real-time and accurately.
2. Rapid Response Time
The speed of response is crucial. The faster a malicious domain is taken down, the less damage it does to your business or customers. A good service should be able to respond immediately, sending red alerts to the organization and its customers once a threat is identified.
3. Wide Jurisdictional Reach
The internet is global, and so are cyber threats. A domain takedown service should have relationships with registrars and hosting providers worldwide to ensure action can be taken no matter where the impersonated or malicious domain is registered or hosted.
4. Legal Expertise
Understanding the legal aspects of domain takedowns is essential. A good service should have legal experts on hand to navigate the complexities of international law and regulations.
5. Post-Takedown Monitoring
The service should continue to monitor taken-down domains to ensure they don't resurface under a different name or provider, which is quite common.
Other Considerations in Choosing a Domain Takedown Service
While the above features act as helpful guidelines on what to look for in specific services, also keep the following considerations in mind when evaluating different offerings:
The type of service

you need depends on the specific threats your business faces.

Ask potential providers

about their success rates, response times, and the breadth of their jurisdictional reach. Request case studies or references to learn about their track record.

Consider the costs

of the service itself—and the potential cost of not having such a service, including possible damage to your brand, customer trust, and financial loss.  
Bear in mind that domain takedown services are not a panacea to the problem of brand impersonation. 
For starters, they depend on the quality of inputs from scanners and threat intel. Secondly, it can take 72 hours to take down a site, which could be too late, especially if the threat actors get into a prominent position in search engine results pages via advertising. Finally, there still may be cases where impersonated domains can't be taken down due to certain jurisdictions not cooperating.  
Top 10 Domain Takedown Services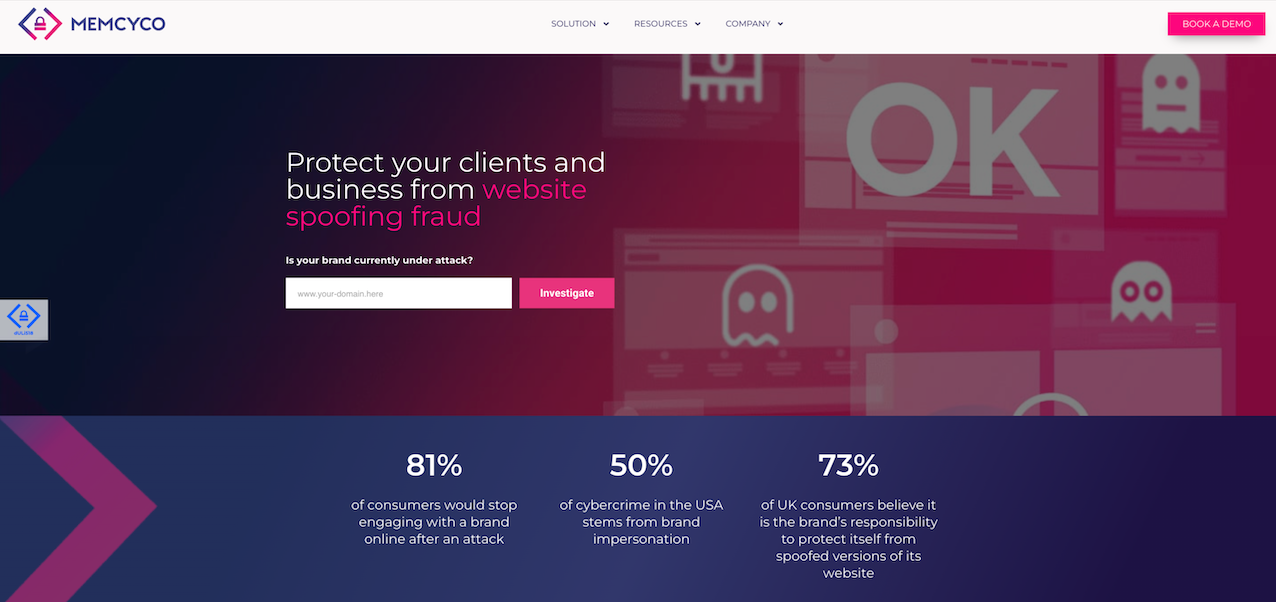 Main features:
Agentless protection stops end-users from falling victim to brand impersonation scams.

Display a forge-proof PoSA authenticity mark to every website visitor to prove that they're interacting with your legitimate brand.

Full suite of tools to help prevent brandjacking

Helps you investigate incidents and submit takedown requests



Best for: Getting extra protective features for your online brand that help prevent you from even needing domain takedown in the first place. The PoSA is forge-proof and a user-friendly seal of genuineness for your websites, enabling users to easily know they are interacting with your legitimate brand.
Price: By inquiry
Review: "We are very satisfied with Memcyco and recommend it fully. It has finally provided us with a solution to plug a big gap in our cyber security needs."
Main features:
Detects fake websites on social media, search engines, and domain databases

Facilitates rapid reporting to domain registrars, CMS companies, and hosting providers



Best for: Excellent customer service
Price:  Custom pricing upon request
Review: "Easy to use and to monitor your protected properties, very good customer care, and supportive when needed."
Main features:
It uses AI and machine learning to detect and take down counterfeit or impersonated brand websites.

Protects brands across websites, mobile apps, and social media

Uses rule-based automated domain takedowns
Best for: Modularity; you can get holistic coverage across several types of online properties or simply opt for domain protection. 
Price: By request
Review: "…it's nice to know I have a software that works the internet to see whether someone else has copied my creations…"
Main features:
Leverages the collective intelligence of a Global Disruption Network (GDN) to quickly share indicators of active and emerging threats and remove the offending/copycat content.

Streamlined threat takedown workflows, in-platform automated takedown submission requests
Best for: Saving time and maximizing resources
Price: Variable, by inquiry
Review: "…you can easily set up your assets and ZeroFox will monitor it for any threats and violations."
Main features:
Continuously monitors SSL certificate logs, passive DNS data, and DNS zone files to source every active domain across over 2,000 top-level domains.

Uses expert vetting of domain variations to minimize false positive alerts.
Best for: Robust domain monitoring and takedowns with an easy-to-use portal
Price: By request
Review: "Their service is quite cost-effective when compared to other, less complete service providers."
Main features:
The human incident handling team operates 24x7x365.

Fully managed threat hunting, intelligence, detection and takedown of threats to your brand outside your perimeter online
Best for: Fast takedowns of impersonated domains
Price: Not listed
Review: "We trust FraudWatch to monitor for external threats targeting Air New Zealand's brands and to act swiftly."
Main features:
Monitors 100-150 million domains and subdomains daily

Leverages generative AI technology to instantly find similarities in very large data sets of scanned domains.

Machine-vision-based logo detection
Best for: Feature-rich domain takedown
Price: By inquiry
Review: "Red Sift builds innovative products with advanced feature sets."
Main features:
A team of experts gathers prerequisites, accelerates takedown requests, and streamlines workflows alongside your legal team.

Monitors and takes down threats from various sources, including social media, app stores, domain registrars, paste sites, and web hosting providers. 
Best for: Reducing work for in-house legal teams 
Price: Not publicly listed
Review: "IntSights gives us the ability to see a more granular view of our threats in a very easy to use fashion."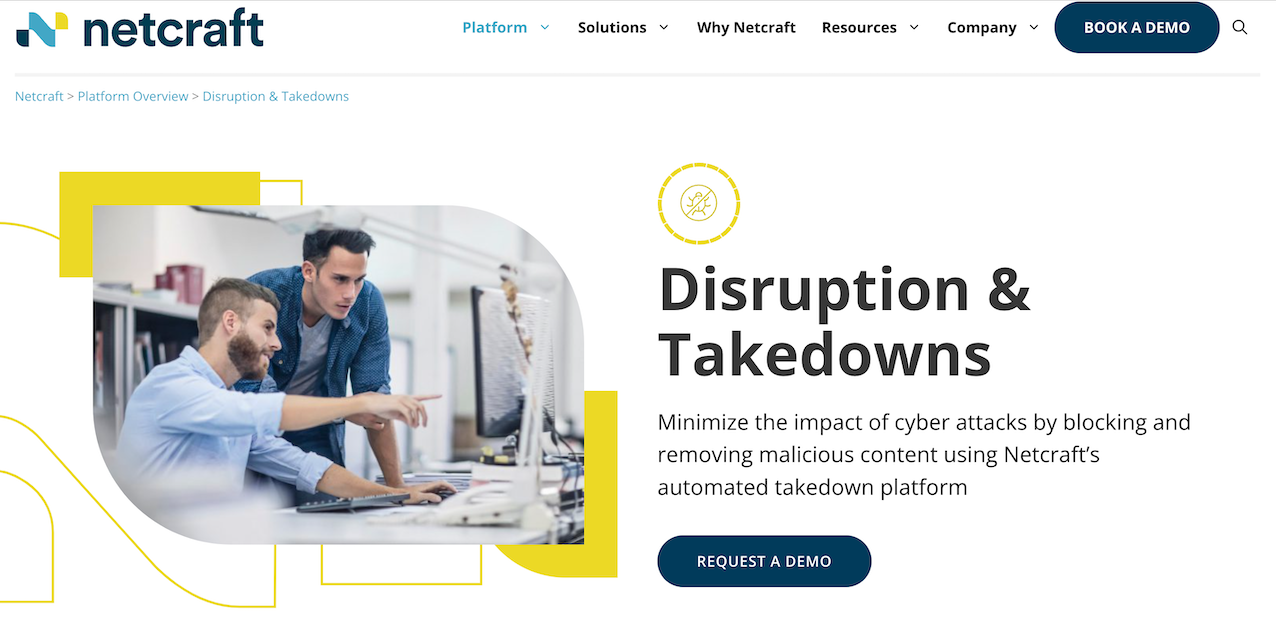 Main features:
Analyzes 5 million threat reports and suspicious URLs each day

Notifies each party in an impersonated domain's infrastructure using email, API, partner contact, and other escalation channels

Monitors domains during and after the takedown process to ensure they're truly eliminated
Best for: Automation 
Price: Available upon request
Review: "The app is capable of scanning SMS links and blocking in Safari. Great idea."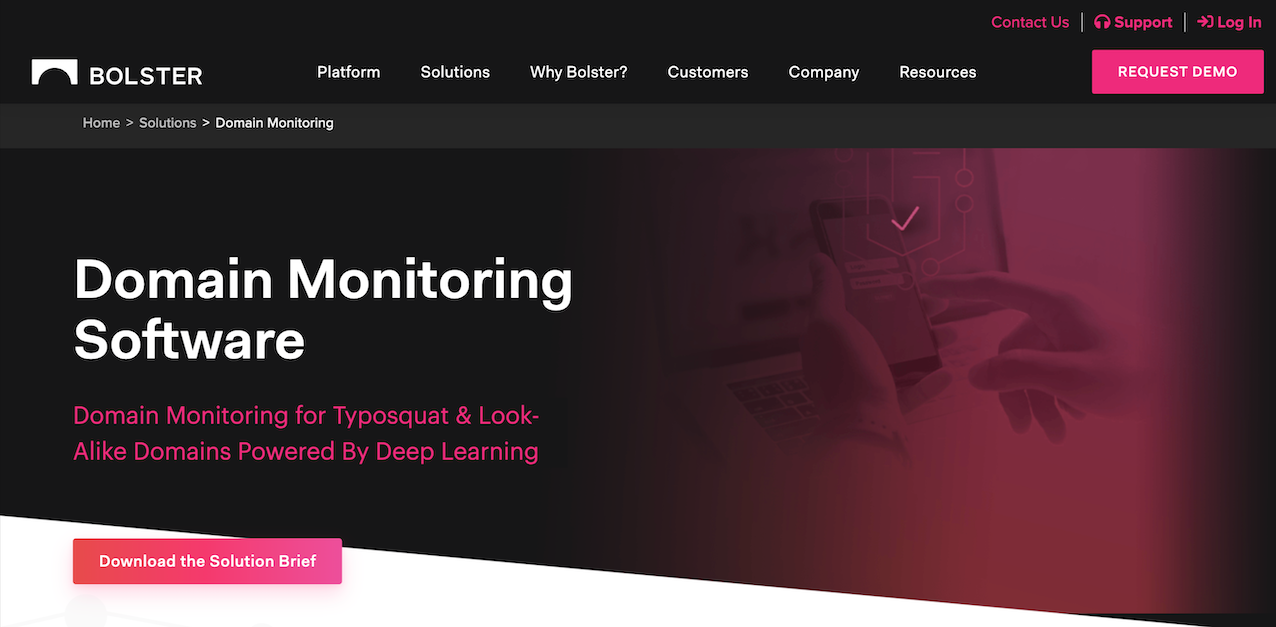 Main features:
AI-based detection for phishing, brand infringement, scams, and typosquat attacks

Neutralizes threats without human intervention via automatic triage

Also monitors 12+ social media platforms and 400 app stores
Best for: Rapid domain takedowns with minimal need for human intervention
Price: By request
Review: "Bolster's Artificial Intelligence protected my brand (by) recognizing suspicious websites."
Spoofed Domains Aren't Just A Nuisance
Having your brand spoofed is more than just a nuisance in which hackers try to conduct petty crimes. In 2022 alone, fake websites in the US cost $8.8 billion to consumers, and wreaked serious havoc on the reputation of the businesses being impersonated. Time is of the essence in taking spoofed domains down. 
With a recent SANS panel describing malicious advertising via spoofed domains as one of the most dangerous new cyber attacks in 2023, domain takedown services will only grow in importance.
But what if you could more easily prove to website visitors that they're interacting with your authentic brand and avoid many of the negative fraudulent impacts of spoofed domains? 
That's what Memcyco's Proof of Authenticity Suite offers. With automatic digital trust enablement and online brand impersonation protection, you can guarantee visitors' confidence that they're interacting with your business. Book a demo of Memcyco to learn more.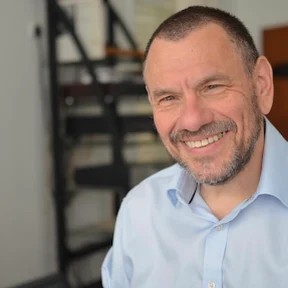 Director of Product Marketing